2011 Prayer Poster
As I post this Yosemite Summit 2011 is just ONE WEEK away, so it is time to publish the annual Prayer Poster!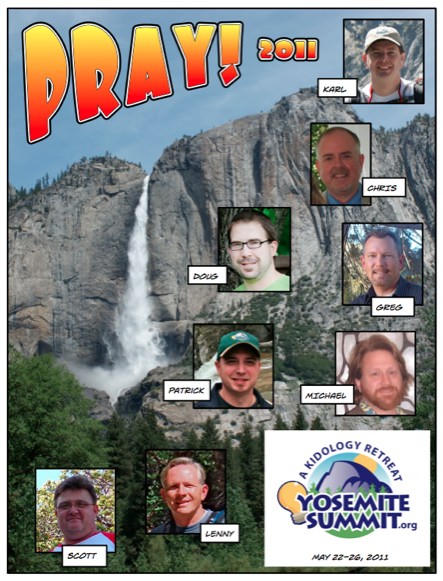 Regular Size (918kb)
Larger Size (3.6mb)
I hope you'll download a copy, print it out, and post it somewhere so you'll be reminded to pray for each of us while we are on this UNconference in Yosemite from May 22 to May 26th. We will be completely UNPLUGGED from cell phones (other than a few calls to our wives), e-mail, facebook, Twitter, WORK (wahoo!) and anything that is usually a distraction from spending time focusing on our relationship with God and how we are dong as dads and husbands.
Rather than provide a list of prayer requests – safety is an obvious one – but I prefer to ask folks to pray as the spirit leads. In short – pray that it is a meaningful, impactful – and as my roommate used to say in college, a "spiritually prosperous" time.
Thanks!